A quick PSA →
I reserve the right to reverse this at literally any moment, but: I'm going to stay off Tumblr for a while and experiment with 'blogging' on my Facebook page. Public-relevant posts will be, well, public, so feel free to click and hit the 'Follow' button to subscribe. Whether or not I stick with this, some sort of post about my thinking and experiences is forthcoming.
"I phrase like a saxophone. If you start on one and end on four you're in..."
– Meat Loaf
So you probably heard about this 'Facebook Likes... →
Possibly not the level of detail: The researchers found, for example, that "Likes" for Austin, Texas; "Big Momma" movies; and the statement "Relationships Should Be Between Two People Not the Whole Universe" were among a set of 10 choices that, combined, predicted drug use. Wait, what? Meanwhile, "Likes" for swimming, chocolate-chip...
"Growing up, we typically weren't picked first for sports, but were first..."
– Alexis Ohanian What happens to the meek after they inherit the earth?
Maybe Twitter is better than RSS after all →
Although I doubt it. Joshua Rothman in the New Yorker: In announcing the closure of Reader, Google said that usage has been declining, and I can see why. Reader was made for absurdly ambitious readers. It's designed for people like me—or, rather, for people like the person I used to be—that is, for people who really do intend to read everything. You might feel great when you reach Inbox Zero,...
Are e-cigarettes safe? →
They bloody better be: I've been chuffing on my new one pretty enthusiastically. Actually, the FDA tried to provide a definitive answer in late 2009, when it tested 18 varieties of e-cigarette cartridges from a pair of manufacturers, NJoy and Smoking Everywhere. The study produced mixed results: it found TSNA carcinogens (cancer-causing particles) in five of the cartridges, and traces of...
Sony RX1 review: shooting like a pro with a... →
One of the hardest parts of being a successful street photographer or photojournalist is stepping outside of your comfort zone and being willing to take the picture that others might not. That could mean sticking your neck out and entering some dangerous areas, or just slightly annoying some people around you that might not want to be a part of your photographic vision. …which is why I...
A little bit more raving about Friends →
Vulture's 'Sitcom Smackdown' is proving thoroughly enjoyable: There is very little bite to Friends; the characters snip and snipe, but gently, and they always make up by the end of the episode. There would never be a need for them to go to therapy together. It's this preference for amiability that can bug people: It's a vanilla sitcom. In fact, praising Friends feels a lot like...
"I am inclined to think there are three kinds of people in the world… those..."
– Willa Paskin
Even when Alexis Petredis overdoes it he is... →
For example, while discussing the new David Bowie album: The present writer spent an alternately illuminating and rather trying few hours attempting to unpick the lyrics of I'd Rather Be High. Perhaps the mention of "Clare and Lady Manners" drinking and gossiping about politics during wartime was a reference to The Coterie, the 1910s' equivalent of the subsequent...
"Why, these kids are nothing but a bunch of ghoulishly entitled, comically..."
– Scott Brown (ha!) on Broadway's Really Really
"In black music, we've got so many leaps and bounds to make with acceptance..."
– Frank Ocean might be the most important gay man* in the world right now. *If that's even what he is.
Matt Haughey on Facebook's ongoing acquaintance... →
Touching base with an old acquaintance is all about catching up. If I haven't talked to someone in 20 years, the level of detail I'd like to see is what you typically see in letters from a family that accompany their holiday cards. Let me see a photo, how many kids do you have, what trips did you recently take, where are you working, how is everyone doing, and that's about all I want to know for...
"He introduced the skinny jeans to the rap scene Then he wore a fucking skirt on..."
– Lord Jamar on Kanye West As vile as this is, the rhymes are rather precious.
Paul Miller neatly encapsulates the 'cognitive... →
Ubiquitous media is killing our creativity: Growing up, I used to bring a pad of paper and a pencil with me on car trips of any length. I drew so obsessively that when it came time for me to learn how to drive, I had no idea how to get anywhere — I'd never looked up to see where we were going. But now that minivans have TVs built into the back of every headrest, and Apple sells a $300 pacifier...
John Gruber makes a very valid point about the... →
The whole default iOS look — the textures, the shadows, the subtle (and sometimes unsubtle) 3D effects — is optimized for non-retina displays. It's makeup to cover up the fact that 163 pixels per inch, though better than anything we had before the original iPhone, is still a crude resolution overall. Retina displays are no longer limited in such ways, and need no phony effects to create...
An excellent one-para summary of the Aaron... →
Swartz was federally indicted in July of 2011 after he allegedly entered a maintenance closet at MIT and used a Python script to rapidly download thousands of academic papers from the JSTOR database. Despite the fact that JSTOR and MIT dropped their civil case against Swartz, federal prosecutors were able to charge Swartz for unauthorized access and wire fraud violations under the CFAA. Faced...
"A most recent example is the Transport for London's public campaign warning..."
– Scribbles & Observations Hmm.
"Abrams told Braun that there wasn't quite enough there for a series, but..."
– Yeah, that didn't really work out, huh?  'I Pretty Much Wanted to Die': The origins of Lost, as told by the people who made it
"She is a brilliant irritant. With Animal and 2010's supplemental Cannibal..."
– I'm not sure if I buy Steven Hyden's defence of Ke$ha, but god bless him for trying.
pbump: When you hear someone lie and say Sandy slowed Romney's momentum, please show them this graph. Graph without dates via 538, of course.
1 tag
The Concerned for Working Children on Facebook →
In addition to helping produce content and tweak the design for their new website, I've created a Facebook page for Bangalore-based NGO The Concerned for Working Chidren. Click 'like' for news stories and announcements.
"Make Wealth History" or, the madness of the... →
Secondly, growth is unevenly distributed, and so is doomed to fail at providing a basic standard of living for everyone. Globally, the richest fifth of the world takes home 74% of the income, while the poorest fifth gets just 2%. Since poverty is relative, growth will never fix it. It's a mathematical impossibility. You could grow the world economy for a million years and still not make poverty...
OK, this 'post-growth' thing isn't making much... →
The 'Post-Growth Institute': Of course, it is clear that even in a post-growth America, many things do indeed need to grow: the availability of good jobs; the incomes of the poor and working Americans; access to health care and the efficiency of its delivery; education, research and training; security against the risks of illness, job loss, old age and disability; investment in...
Shames and scandals: the ethics, and economics, of... →
Go anywhere in India - or, it seems, much of Africa - and you'll see whole houses, sometimes whole communities, painted with advertising for various brands, usually Coke, Pepsi or mobile phone networks. I've always assumed the payment for these adverts is probably very low, and a recent Ecologist story confirms it's often just a few dollars, and often the promised payment or...
1 tag
The big question:
Can we have continued economic growth and tackle climate change? This is the great question of the 21st Century, really, and it's as hard to settle as it is vital. For the longest time, it was seen as rather axiomatic that getting carbon emissions down to a sustainable level would mean saying "goodbye to growth." This was phrased in different ways – usually with some vague comment about...
1 tag
The Concerned for Working Children » Child... →
I've been volunteering over the summer at The Concerned for Working Children, a superb and quite radical NGO working with child workers (don't call them 'labourers' - long story) in and around Bangalore, India. Amongst other things (TBA!) I've been helping them launch a really great new website, writing and editing pages such as this one on child marriage. Our...
Slow news day at Guardian Development? →
Thoroughly annoyed by this article by Jason Burke from a while back: Rising above Ghazipur, a scruffy suburb in the east of Delhi, sit two gigantic structures. One is a monstrous heap of the city's rubbish that towers over nearby apartment blocks. The second is a new waste processing plant, where the first trials are billed to start next month. In between lies the local community of waste...
"I Used to Love Her, But I Had to Flee Her: On... →
Cord Jefferson's piece is actually much more convincing about the delights of New York than about his need to leave. While his description of Los Angeles pretty much boils down to 'there are interesting people here too, you know,' his Brooklyn recollections are lovely: I drank a lot of vodka in those days. Tecate, too. Harrisons at Enid's, and Budweisers and shots of well...
File under 'from ages ago' →
Ed Balls on the Vickers Report on banking reform: "The way that the commission was going about it is ring-fencing the retail banking side, strengthening capital controls there, that sounds to me to be the right approach, there is no need to break up institutions but there has got to be clear separation." I'm instinctively in favour of separating retail and investment banking...
"I absolutely believe that the media is not ideologically driven, but conflict..."
– Jon Meacham, then-editor, Newsweek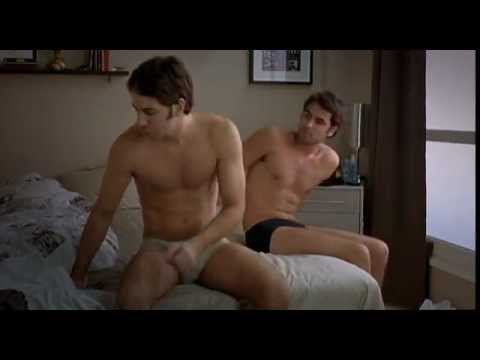 The not-so-huddled masses →
God knows what Reihan Salam is doing blogging at the National Review's conservative clusterfuck The Corner. He's far too sensible. Commuting and congestion should be taken much more seriously then they are at present. Long commutes are a big source of misery for individuals and families. Encouraging telecommuting along the lines of Utah's state government should be an urgent...
1937 and all that →
Last year the New York Times ran an interesting piece comparing the US deficit-reduction effort to the 1937 'recession within a depression': By 1937 an economic recovery seemed to be in full swing, giving policy makers every reason to believe the economy was strong enough to withdraw government stimulus. Growth from 1933 to 1936 averaged a booming 9 percent a year (rivaling...
An American tragedy →
The Arizona shootings were likely facilitated by a uniquely American interaction between legal protection of individual privacy and freedom, lack of strong community bonds and resources, and easy access to handguns. Jerome C. Wakefield makes an interesting case.
It was over before the 47% video →
Ezra Klein: There are two sure signs a campaign is in trouble. The first is that it begins changing its strategy rapidly and erratically. The second is that it begins attacking its strategists fiercely and anonymously. The Romney campaign is in trouble. (I'm including that part simply because it's a charming intro; the real meat is below.) Romney is behind and has been there for...
Scene from an imaginary workplace drama
"You think I'm incapable of delegating? I'm not incapable of delegating, I just refuse to fucking delegate because I've got a team of fucking idiots. Let me get rid of these fuckwits and bring in my own people and I'll delegate till I'm blue in the face." Probably best delivered by a striding woman in a traditionally male profession. Possibly banking....
"Guinea worm disease poised to be eradicated... →
The Washington Post (sort of): Guinea worm disease is reaching the end of its days. The parasitic infection, which has sickened millions, mostly in Asia and Africa, is on the verge of being done in not by sophisticated medicine but by aggressive public health efforts in some of the poorest and most remote parts of the world. To eliminate the parasite, which is found in drinking water, hundreds...
Five reasons the economy may be about to boom →
Roger Altman, a former deputy Treasury secretary and a co-founder of the investment firm Evercore partners, thinks the U.S. economy could be on the verge of an unexpected boom. … Is he right? I have no idea. But you don't have to be wildly optimistic about the American economy to expect the next four years to be much stronger than the last four. As I've argued previously, that makes the...
Facts are back →
Ezra Klein, reflecting on the furore over Ryan's convention speech lies, hal-truths and multiple sophistries: The fact checkers are changing political reporting in a way that, until now, I hadn't really thought much about: They're stiffening the media's spine when presented with lies and deceptions. Previously, it was difficult for reporters to say that a politician said X, and that was a...
"A not-very-truthful speech in a not-very-truthful... →
Ezra Klein, accidentally typifying the 'view from nowhere', describes searching in vain for truths to quote from Paul Ryan's convention speech: The search wasn't for arguments that were ironclad. It was just for arguments — for claims about Obama's record — that were based on a reasonable reading of the facts, and that weren't missing obviously key context. For instance: Obama...
Ryan's incredible chutzpah →
Dylan Matthews identifies some truths and some (more) lies in Paul Ryan's convention speech. But it's the sheer chutzpah of the stuff in the 'misleading' category that astonishes. "[Obama] created a bipartisan debt commission. They came back with an urgent report," Ryan stated. "He thanked them, sent them on their way, and then did exactly nothing." But the bipartisan...